Exclusive Poster Download
The RMTAO is pleased to present this valuable marketing tool for your practice, which can also help to encourage people to visit a Registered Massage Therapist.
The poster is free to download and exclusively available to RMTAO members. It can be used at your practice location and in your community. This poster is meant to be printed 22" x 28".
Spread the word in your community that massage therapy can help everyone.Help to promote the profession of massage therapy and Registered Massage Therapists.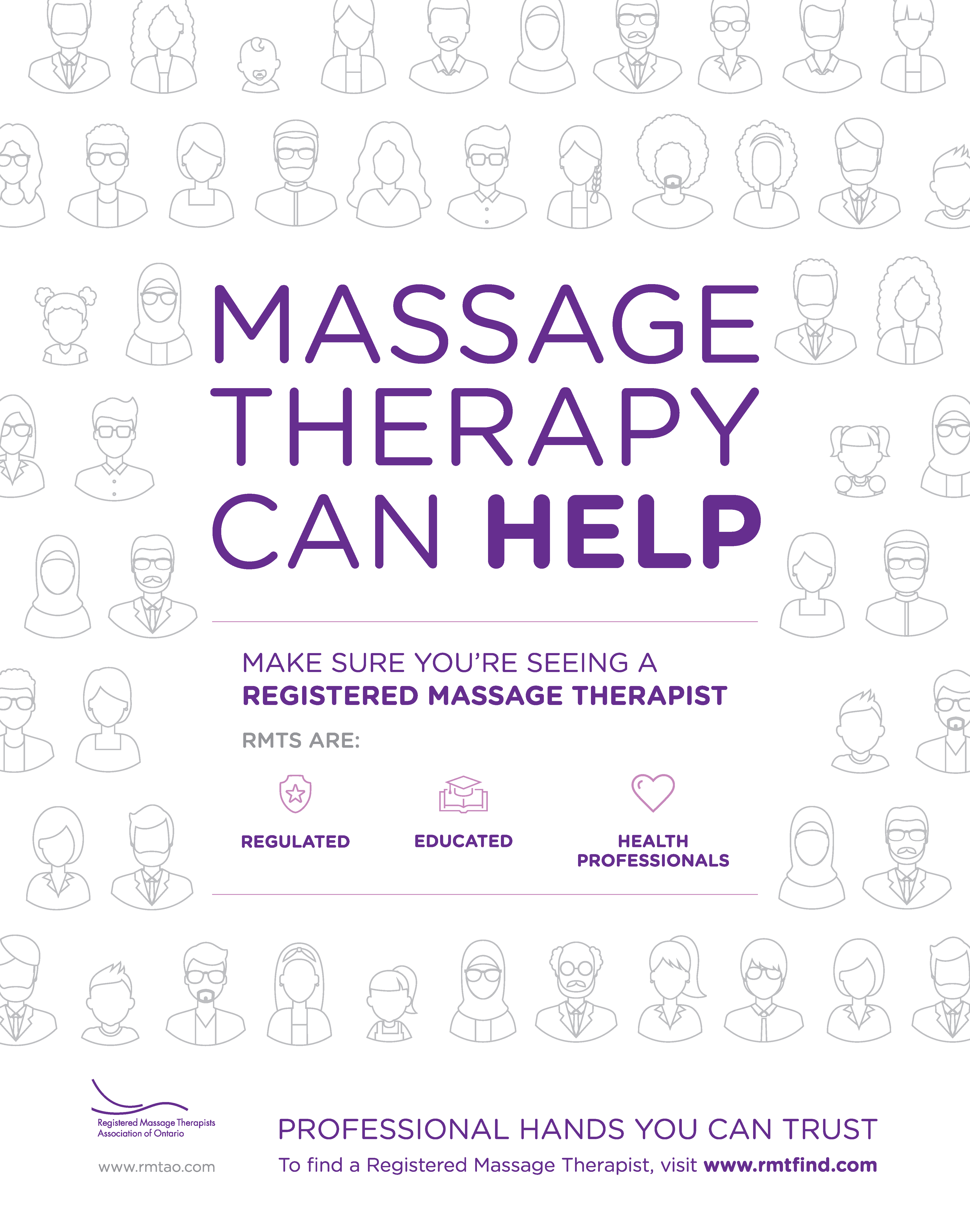 Download the RMTAO Poster (PDF)
The RMTAO has also created a series of additional posters focusing on the benefits of massage therapy for the physical symptoms of stress, massage therapy for back pain, massage therapy for shoulder pain, massage therapy for osteoarthritis, and massage therapy for headaches. We encourage members to share these posters with their networks.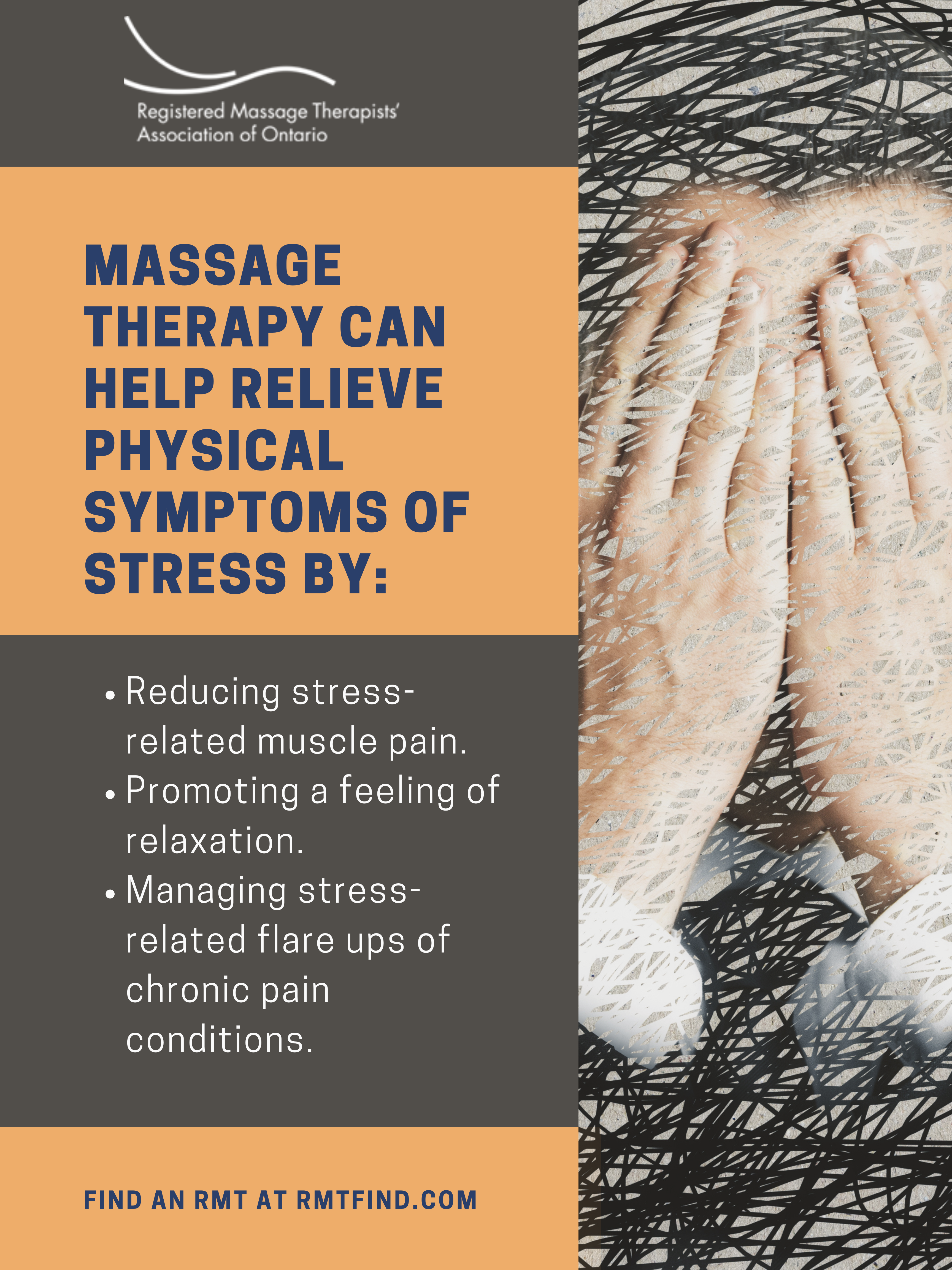 Download the Massage Therapy for Stress Poster (PDF)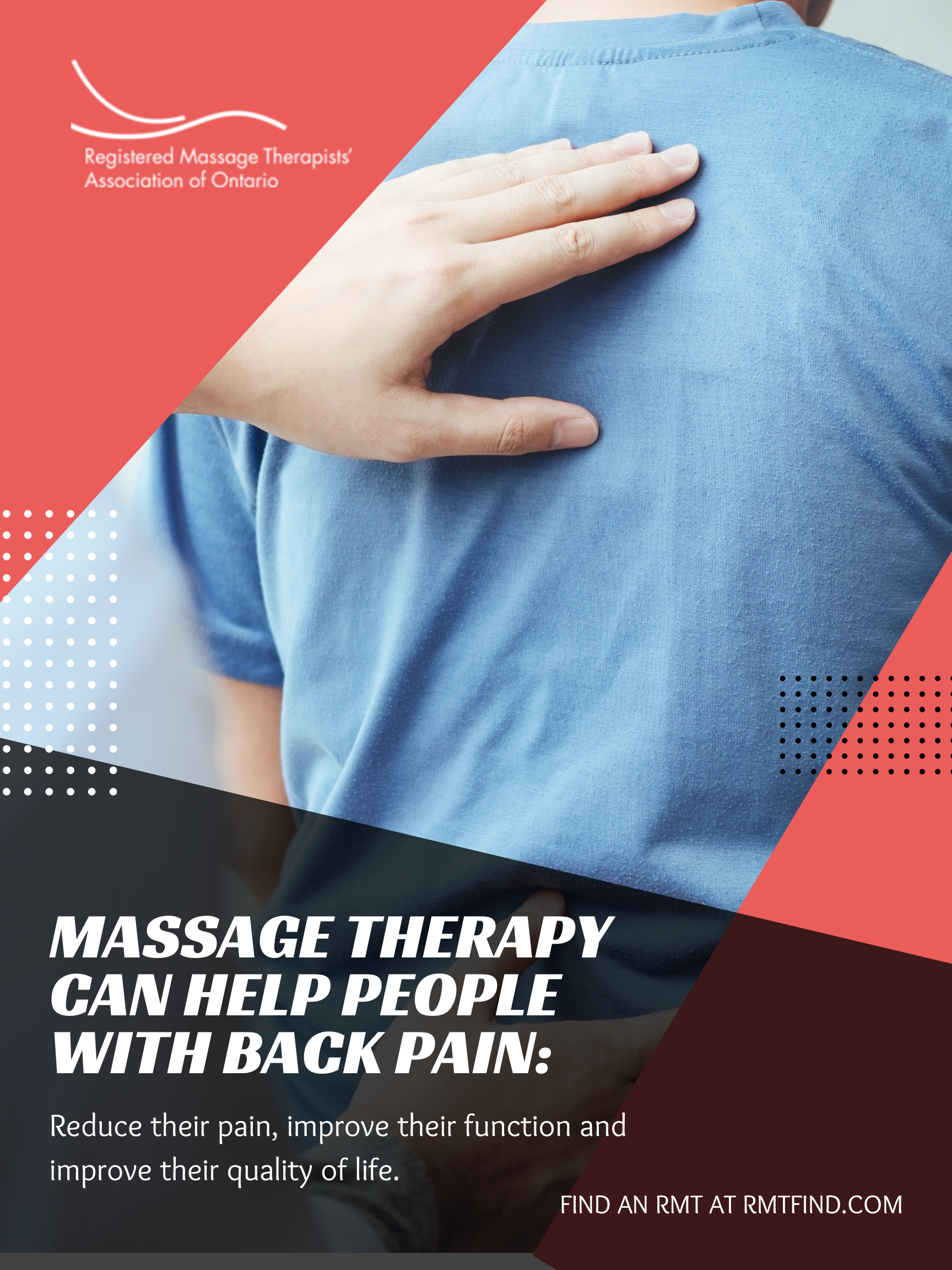 Download the Massage Therapy for Back Pain Poster (PDF)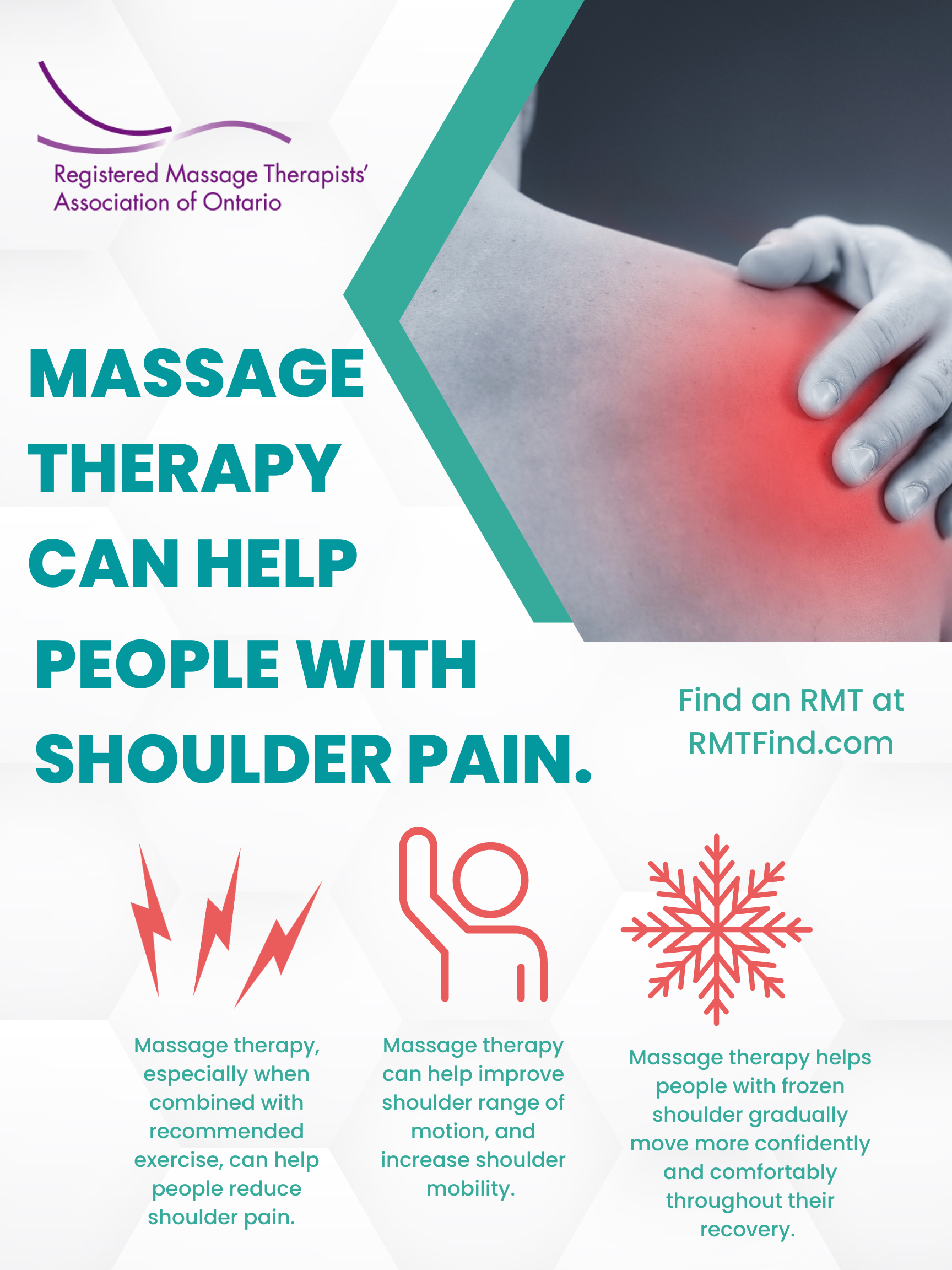 Download the Massage Therapy for Shoulder Pain Poster (PDF)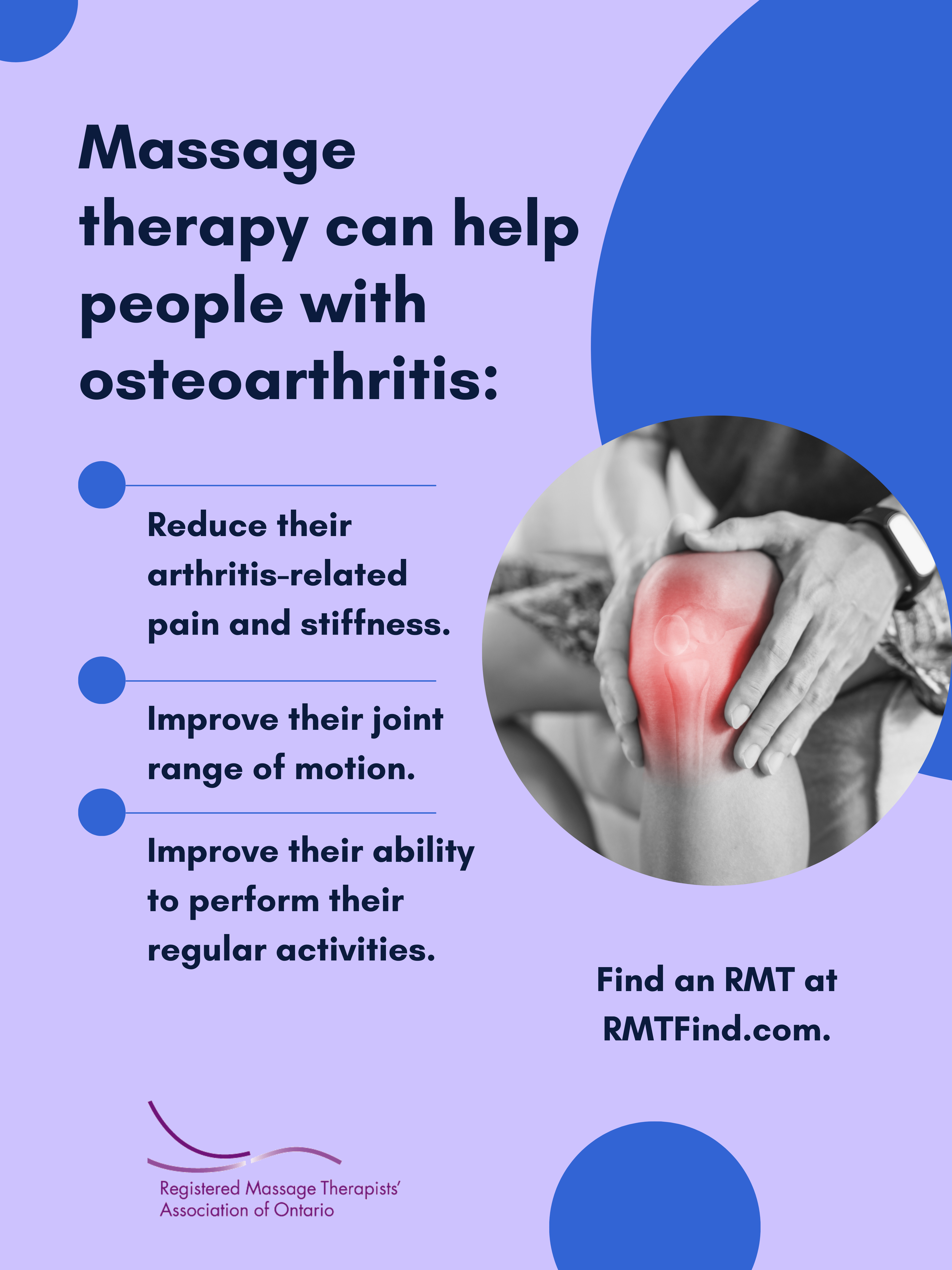 Download the Massage Therapy for Osteoarthritis Poster (PDF)