The 2023 RMTAO Education Conference will take place on June 10, 2023.
Defining the Theme: Understanding Pain
The theme will be focused on breaking down the multi-dimensional nature of pain by providing education on the science behind it, the role it plays in a patient's overall health management, the psychological and somatic side of pain and how massage therapy fits into a patient's management of pain holistically. The sessions will provide an overview of the science of pain, the factors that can influence pain experience, and the different ways different populations, conditions and pain locations and impact pain experience and treatment.
Call for Presenters
Individuals who wish to participate in the 2023 RMTAO Education Conference are welcome to submit one or more proposals to the RMTAO Education Conference Committee. Please review the detailed Call for Presenters below.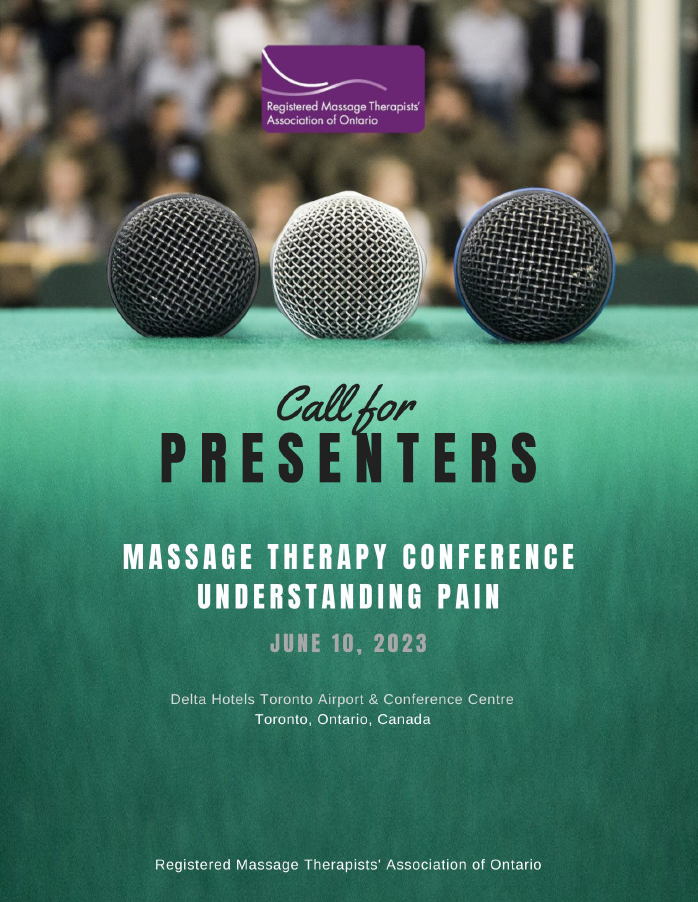 Download the 2023 RMTAO Call for Presenters
Questions
Questions regarding this Call for Presenters or any component of the Education Conference should be directed to:
Hariti Malhotra
Education and Events Planner
Registered Massage Therapists' Association of Ontario
416-596-9074
hariti@rmtao.com