Gradual Restart of Massage Therapy Services - Guidance
Friday, May 29, 2020 1:16:09 AM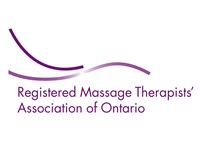 As a result of updates to the Ontario Chief Medical Officer of Health's Directive #2 for Regulated Health Professionals RMTs are able to gradually restart massage therapy services.

This does not mean that you are required to return to work immediately. The CMTO has released guidance you will have to adhere to, in addition to Ministry of Health guidance, in order to return to practice. Even if you can meet all these requirements you are not required to return to practice if you do not feel it is safe to do so.

What you Need to Know Before a Return to Work

You should return to practice gradually, prioritizing those patients with essential care needs, e.g. those whose health and function would decline greatly if treatment was not provided. This does not mean you can only treat patients with essential care needs, but rather you should prioritize seeing these patients before any other patients.
You should only provide massage therapy treatment if you assess that the expected benefit of the treatment outweighs the risk to the patient and the RMT.
As long as you follow all CMTO and Ministry of Health requirements, your Professional Liability Insurance will continue to cover you as it did before the pandemic.
Should a patient seek legal action against you as a result of contracting COVID-19, it's important to note that it would be extremely difficult to prove that anyone contracted COVID-19 as a result of visiting your clinic. That being said, you existing policy will provide a legal response in this case.
Familiarize yourself with the CMTO's COVID-19 Pandemic – Practice Guidance for Massage Therapists
Ensure you can comply with all Ministry of Health requirements - the Ministry of Health's COVID-19 Operational Requirements: Health Sector Restart , Ontario's Chief Medical Officer of Health's Directive #2 for Regulated Health Professionals and the Ministry of Health's COVID-19 webpage
What you Need to Do Before Returning to Work
If you're Not Ready for a Return to Work

Most RMTs will not yet be ready to fulfill all of the requirements to return to work. Many other RMTs will choose not to return to work for a variety of reasons. Here are some considerations if you're not ready to return to work.
If you are not able to yet meet the CMTO requirements for a return to work, you will be able to still collect the Canada Emergency Response Benefit (CERB) until you can do so. You also still qualify for the CERB if you make $1000 a month or less.
The Canadian Massage Therapist Alliance, which the RMTAO is a part of, has written to the federal government advocating for an extension of the CERB beyond the original 16 weeks for those who need it.
The RMTAO will be writing to the Federal government advocating for continued access to CERB for those who are at a higher risk of COVID-19 or who have people in their household at higher risk for COVID-19
If you have any questions or concerns about a potential return to work, we recommend you contact the CMTO practice specialist at practicespecialist@cmto.com. You can also contact the RMTAO at info@rmtao.com.