Daily COVID-19 Update - May 15, 2020
Saturday, May 16, 2020 12:45:03 AM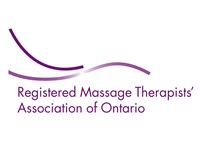 Canada Emergency Wage Subsidy Extended
The Canada Emergency Wage Subsidy, which was originally set to end in the first week of June, has been extended until the end of August.
The Prime Minister said that the government will look into making adjustments to the program, including changes to the threshold for how much qualifying companies' revenues must have declined, to ensure employers can access the help as business kicks back up.
Canada Emergency Student Benefit
Starting today, post-secondary students will be able to apply for the Canada Emergency Student Benefit (CESB).
The CESB is a benefit program aimed at helping college and university students cover their living costs over the coming summer months, as many face limited employment opportunities amid an economic lockdown due to COVID-19. The benefit will provide students with $1,250 per month between May and August 2020, and $2,000 per month for students with children or disabilities.
Additional Benefits
If you receive the Canada Child Benefit and the GST/HST Credit, these benefits will continue until the end of September, even if for some reason you are unable to file your taxes by the new June 1 deadline.
However, you must file a tax return to ensure those benefits continue beyond September.