Daily COVID-19 Update - June 3, 2020
Thursday, June 4, 2020 12:14:25 AM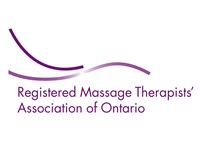 Extended State of Emergency
Ontario is extending the provincial Declaration of Emergency to June 30.
This will support the continued enforcement of emergency orders that give hospitals and long-term care homes the necessary flexibility to respond to COVID-19 and protect vulnerable populations and the public as the province reopens.
Current emergency orders include allowing frontline care providers to redeploy staff where they are needed most, enabling public health units to redeploy or hire staff to support case management and contact tracing, limiting long-term care and retirement home staff to working at one home, and preventing unfair pricing of necessary goods.
Improved Broadband in Rural Communities
The Ontario government is investing $150 million in reliable broadband and cellular service. This funding will help create even more economic and educational opportunities in rural, remote and underserved areas of the province. This is part of the province's $315 million initiative called Up to Speed: Ontario's Broadband and Cellular Action Plan.
The Premier has stated this is essential in supporting students' success in virtual learning, and will help people in those communities continue to work from home to help stop the spread of COVID-19.