Daily COVID-19 Update - June 19, 2020
Friday, June 19, 2020 2:00:00 PM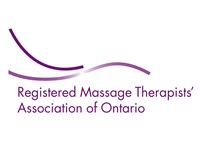 Ontario Releases School Safety Plan for the 2020-2021 School Year
Today the Ontario government outlined the province's plan for the resumption of class for the 2020-2021 school year, outlining scenarios for how students, teachers and staff can safely return to classrooms in September.
The province is tasking school boards across the province to prepare three separate plans for September: 1. Normal school day routine with enhanced public health protocols 2. Modified school day routine, which would see students alternating being in class by days or week, with a maximum of 15 students in class at a time. 3. At home learning, delivered online with more standardization
The return to the classroom in the fall will be voluntary and based on parent choice, and online learning options will be in place for as long as public health circumstances require adapted delivery of education. The return to the normal school day routine will also continue to be based on medical advice and will depend on the province's COVID-19 situation at the time.
Read about Ontario's approach to reopening schools for the 2020-2021 school year
CMTO Resource for Clients
The CMTO has released an infographic about what your clients need to know about receiving a treatment during COVID-19. This infographic outlines what your clients can expect from you, the cleaning and disinfecting protocols in place, and what your clients can do to help.