COVID-19 Update - July 30, 2020
Thursday, July 30, 2020 2:57:00 PM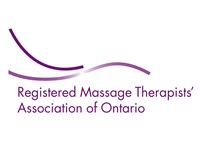 Ontario School Update
Elementary students in Ontario will be heading back to school full time come September, the provincial government revealed today, while most high school students will split their time between the classroom and online learning.
Secondary students in "designated boards" — mainly in urban and suburban areas with relatively high student populations — will attend school on alternating days, in cohorts of about 15.
High schools in non-designated boards, which typically have smaller enrolment, will be able to offer full-time in-class learning.
Students in Grades 4 through 12 will be required to wear a non-medical mask or cloth face covering while at school. Younger children will be encouraged, but not required, to do so.
Medical masks will be provided for teachers and other staff.
Parents will be able to opt their children out of in-person classes, if they wish. Children with special education needs who struggle with remote learning will be allowed to attend school daily for instruction.