Notice of Annual General Meeting 2021
Thursday, December 3, 2020 1:37:00 AM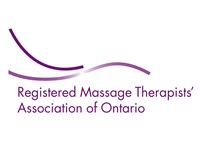 NOTICE IS HEREBY GIVEN that the Annual General Meeting of the Registered Massage Therapists' Association of Ontario will be held on Sunday, January 31, 2021 at 10:00 a.m. virtually though an online platform.
The following matters will constitute the agenda:
Call to Order, Welcome and Introductions
Approval of the Minutes of the Annual General Meeting held on February 2, 2020 - Download the RMTAO 2020 AGM Draft Minutes
Board Chair's Report on behalf of the Board of Directors
Executive Director's Report on Operations
Auditor's Report & Audited Financial Statements for the Fiscal Year ending September 30, 2020
Appointment of the Auditor
Report on the Election of Directors
Such other business as may properly come before the meeting.
By order of the Board of Directors dated at Toronto, Ontario, the 2nd day of December, 2020.
Vote by Proxy
If you are unable to attend the Annual General Meeting virtually at the date and time stated above, please complete the Proxy Form that is available for download below and return it to the RMTAO by mail, fax or other electronic version prior to 5:00 p.m. January 15, 2021. In order for the AGM to proceed, 1% of the members must be present in person/virtually or by proxy which means a large number of proxies will be required.
The RMTAO will be recording the Virtual Annual General Meeting for those unable to attend virtually on the day of the event.
You must register in advance to attend the Annual General Meeting virtually on Sunday, January 31, 2021.